The essence of privacy compliance
Not being in control of personal data could result in substantial consequences on one hand. On the other hand, you may miss out on process quality and efficiencies, but most importantly on trust from the data-subject whether it concerns your customers, employees or any other party. So, in more than one way the reputation of your organization is at stake.
The following aspects are crucial:
Non-control may lead to enforcement by supervisory bodies involving substantial penalties.
Non-control may lead to reputational damage and loss in revenue.
Control on the other hand will strengthen your organization, making it more robust and agile at the same time. Control will make your organization stand out.
Most importantly, control will win you the trust of the data subject, whether it is your customer, employee or any third party. It enhances loyalty.
Integration of privacy compliance is complex matter
Privacy compliance is a complex matter, where all aspects of privacy should be brought together in an integral way. Next to that, you need to have a strict IT security policy to protect the data which are under your control.
It is our conviction that privacy compliance requires a holistic approach. All aspects of privacy need to be covered, requiring full grasp over all activities pertaining to personal data.
In order to achieve that integral approach, we have developed the model of "Triangulation".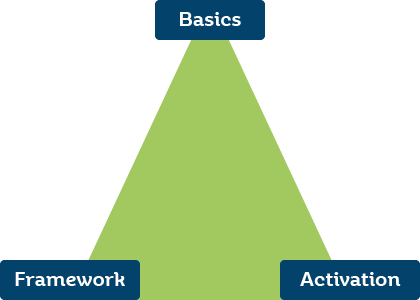 Right architecture
Apart from expertise on privacy legislation and IT security, one needs to know the organization in order to figure out where and how to implement privacy compliance. The foreseen privacy structure should be fitting. It is like developing a house, suited for its intended purpose. The whole construction should be based on a solid foundation carrying a proper internal structure, while having a nice outward appeal.
So, it is all about implementing the right, the perfectly fitting privacy architecture for your organization, followed by correct maintenance. A house should feel good and comfortable.
Knowledge and experience
We are convinced, that expert knowledge and in-depth experience are crucial to bring the abovementioned aspects together.
We are here for you!
Do not hesitate to contact us with any queries you may have!
More info about Triangulation!